Driving 70% of Monthly DTC Revenue and New Customer Acquisition.
Client: SULU Collection
Discipline: Digital ads supporting seaonal sales and augmenting evergreen DTC ecommerce sales
The Client & Challenge: For several years, the Sulu Collection has been a staple of upscale boutiques in resort destinations from Nantucket to Palm Beach to the Caribbean. The playful yet tasteful tops, tunics, and dresses appeal to a wide variety of fashion-forward women who demand both quality and value in their resortwear.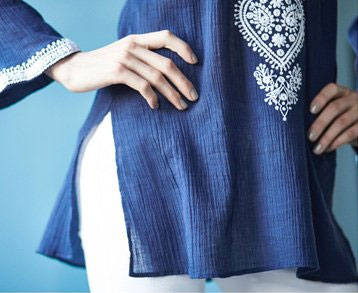 In 2019, Sulu Grant, founder and designer of the Sulu Collection challenged the LS Media team to find those discerning resort shoppers online, and convert them to customers at an aggressive customer-acquisition cost point. She also wanted to make sure any and all advertising messaging was aligned with the identity of her brand- breezy and fun, yet timeless and elegant.
Strategy and Execution: To achieve the sales goals for the Sulu Collection, the LS Media team devised a plan to target a highly qualified vacation lifestyle-focused female audience with custom interests, and behavioral traits. Along with support from search marketing and programmatic retargeting, the social media audience campaigns have proven successful in consistenty driving new customers to the site.
Results:

Month over month, the SULU Collection consistently sees 430%+ ROAS
Over 2/3 of total sales can be attributed to LS Media's tactics and execution
A campaign driving email newsletter signups drove 600% ROAS in a 4- month period